Welcome to the virtual lair of the Salmon Creek Lions Club of Vancouver, Washington! We're glad you want to learn more about who we are and what we are about. Take your time to scroll through the sections noted at the top of this page. If you want more information than what is provided here, don't hesitate to contact us; we welcome your queries!
Curious about Lions Clubs? Lions Clubs International (LCI), founded in 1917, is the world's largest and most active service community in the world. There are now more than 1,400,000 Lions and 46,000 Lions Clubs in 210 countries and geographic areas worldwide.
Through LCI's Foundation (LCIF), we respond globally to the following humanitarian challenges locally, nationally, and globally:
Disaster Relief
Vision/Hearing
Youth
Diabetes
Childhood Cancer
Hunger
Here, in Clark County, there are 11 Lions Clubs, including the Salmon Creek Lions. While each Club has its own set of events and activities, there is a growing movement of collaboration between the clubs as we work together toward common goals.
If any of the above challenges stir your interest, you owe it to yourself to learn more about the world of Lionism by reading further on this site and then contacting us. Oh, by the way, we're not just about humanitarian service; we also enjoy getting together with fellow Lions at our many gatherings locally, statewide, regionally, and even globally. We like to have fun while we strive to meet today's challenges! So, check us out; better yet, join us in one of our local activities such as vision screening, working the annual Walk & Knock Food Drive, hosting a paper-shredding/food collection project or feeding volunteers at the PUD's annual Earth Day event.
SALMON CREEK LIONS CLUB MISSION
To SERVE. Yes, Lions serve. It's that simple, and it has been since we first began in 1917.  Lions clubs are where individuals join together to give their valuable time and effort to improve their communities—and those around the world.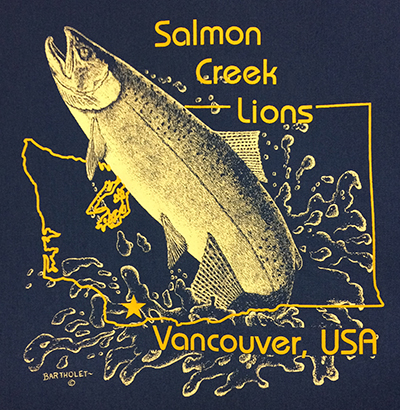 Want to learn more about Lions Clubs International? Just go to https://www.lionsclubs.org
Serving primarily the Salmon Creek area of North Vancouver, Washington, USA, the Salmon Creek Lions Club & Foundation focuses primarily on:
Supporting programs and services for the blind and visually impaired as well as those challenged by hearing impairment or loss;
Supporting local and global health programs to prevent and control diabetes (a leading cause of vision loss worldwide); and
Helping meet local needs of children and their families in the Salmon Creek/Felida areas in collaboration with other organizations and Lions clubs.
Those and other efforts are addressed in more detail in the following sections.